(NEW) NComputing L300 Virtual Thin Client System for Windows and Linux VDI Solution
Description:
BRAND NEW NComputing L300 Virtual Thin Client System for Windows and Linux VDI Solution
12V DC power supply included (110 / 220 auto-switching)
5W Power consumption (independent of external USB devices)
Microsoft Windows and Linux (refer to the support section of the NComputing website)
L-series: L300 Ethernet Virtual Desktop
The NComputing L300 is a game-changing virtual desktop client device. It delivers outstanding virtual desktop performance, rich multimedia playback, simple deployment and easy manageability – all at a low price point.
L-series thin clients for education and SMB by NComputing
Fits Your Budget - Today and Tomorrow: The L300 redefines performance and value for thin-client or zero-client devices. A complete solution can be deployed for less than half the cost of PCs with ongoing management savings of 75% and power savings over 90%.
Performs in Your Environment: Whether playing DVD-quality full-screen video or connecting specialized USB 2.0 devices, the L300 has the power and flexibility to work in a wide variety of environments and in the way you need it to.
Next-generation Media Acceleration: Powered by a new NComputing Numo System-on-Chip (SoC), the L300 uses exclusive hardware technology to decode and scale multimedia locally, eliminating network strain. With the L300, watching DVD-quality video on up to a 1920x1080 display comes standard for most common media formats.
Access up to 100 Virtual Desktop Sessions: With the ability to connect up to 100 user sessions to a single NComputing vSpace server, the combination provides a simple and powerful desktop virtualization solution at one-third the price of traditional alternatives.
High-availability Login: Administrator may define a failover group list of hosts to which devices may automatically connect.
VMware and Citrix Support: Leverage VMware to deploy multiple instances of vSpace, multiplying the number of users per server, or integrate the Citrix Receiver to deploy XenApp-based applications
Transparent USB Redirection: The L300 includes 2 USB 2.0 ports that transparently redirect bulk, HID, mass-storage class, and printer devices back to the server where the native driver is installed.
Easy to Mount: With a sleek low-power design, the L300 can be easily mounted on a monitor or secured to a desk.
Easy to Deploy: Whether you need four workstations in a remote branch office or four thousand for a corporate campus, the L300 is deployed easily and quickly using vSpace management tools.
Easy to Manage: The L300 is a zero management client. Once deployed, there are no applications, software or drivers to manage on the device. vSpace Server centrally handles firmware changes without requiring user intervention.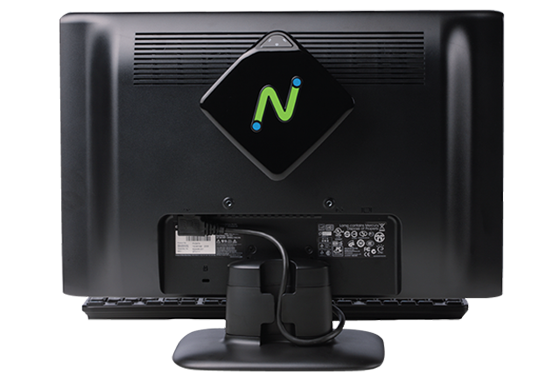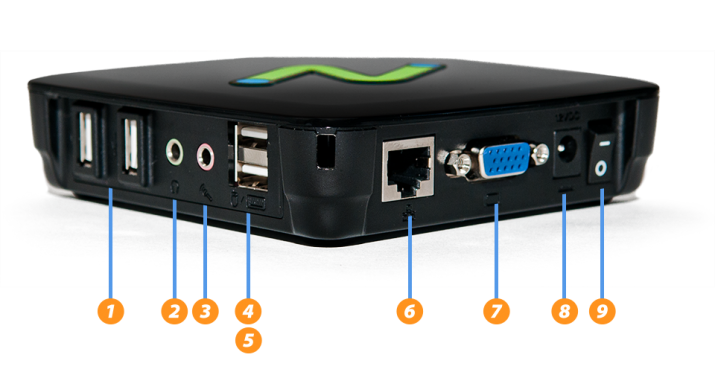 Learn more about the
NComputing. Inc. L300